2018 Student Trophies: a prize awarded to Le Tissu Solidaire (Solidarity Network) Enactus iaelyon
Evènement |
January 20, 2018
The jury of the Student Trophies awarded the City of Lyon special distinction, and allotted the organization Enactus iaelyon with a 500 euros grant for their project the "Tissu Solidaire". The prize was awarded to Laura LEMMEL on January 19th during the Salon de l'Etudiant, a student fair organized at Lyon-Eurexpo.
Trophées L'Etudiant Lyon 2018
For the past 19 years, the Student Trophies have aimed at supporting young people to get involved in the associative life of their institutions. They can indeed earn grants from 500 to 1,500 euros allowing them to carry out their project whatever their dimension: either social, humanitarian, cultural, or related to sustainable development…

Le Tissu Solidaire (Solidarity Network): a project of social entrepreneurship
Le Tissu Solidaire is a collective of multicultural creation fighting against the isolation of asylum-seekers in the Lyon region through collaborative creative workshops and cultural activities.
Each week, two sewing workshops are organized in their premises in Perrache where the immigrants and the Lyon population can gather. The workshops are free and open to all and they are a true space to share and meet but also to enhance individual skills since creations are sold. The profits allow to organize cultural activities. For example the collective went to see a hockey game, and an outing to the theater is planned for next month.

Besides sewing, each participant can choose to get more involved in the project and thus gain diverse skills from the creation of goods to their selling. Some come for sewing, others come for the business aspect of the organizations, or to practice their French, and some are more seduced by the environmental commitment of the organization. It should indeed be underlined that all products are created out of second-hand fabrics only: buying a good at Le Tissu Solidaire means doing a responsible purchase.

Favorite of the jury, special distinction from Lyon
The Student Trophies will allow Le Tissu Solidaire to invest in new sewing machines and to increase the number of participants in their workshops. The award from the city of Lyon is very encouraging for the 7 students involved in this initiative who wish to give a boost to their project in 2018..

Allowing more people to take part in workshops and organizing more cultural trips are the two main objectives for 2018 with the opening of a third workshop each week. To fulfil their objectives, they will need new volunteers: so if you are interested in social entrepreneurship, by welcoming immigrants or if you have an interest for sewing, please do not hesitate to reach out to them and join their adventure!
> Join le Tissu Solidaire on Facebook
> Find out more about Enactus iaelyon
>
Find our more abour Enactus France
> Contact :
letissusolidaire@gmail.com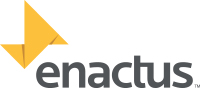 iaelyon