Celebrations of 30 years of partnership with the University of North Carolina at Charlotte
From May 28th to June 1st, a delegation from iaelyon School of Management attended the NAFSA Conference in Philadelphia to meet its international partners to talk about current collaborations and potential further developments. This year the NAFSA Conference was also the opportunity to celebrate the 30 years of partnership between University Jean Moulin and University of North Carolina at Charlotte.
What originally started out as a modest exchange program gradually developed into a full-range partnership with strong student exchanges both at the undergraduate and graduate level, with over 120 students benefiting from an international mobility opportunity in total, and also academic mobility, and many Research collaborations.

iaelyon School of Management had also the pleasure to host three faculty from UNC Charlotte during the last edition of its International Week in January 2018, thus launching this year of celebration.

On Wednesday, May 30th International teams from both Universities met around a lunch to celebrate close ties that have been developed through the years. This friendly gathering allows faculty and staff to share common memories but also to consider new ways of collaboration.

This long standing partnership was rewarded by a certificate granted by Joël GALLEGOS, Assistant Provost for International Programs at UNC Charlotte to Jérôme RIVE, Dean iaelyon School of Management and Robert SHERRAT, Director International Relations at the University Jean Moulin "in recognition and appreciation for 30 years of institutional partnership and outstanding contributions to UNC Charlotte's internationalization efforts"

Once again we would like to warmly thank all the teams at UNCC Charlotte for having made this partnership a success since 1988. We look forward to many more years of fruitful cooperation.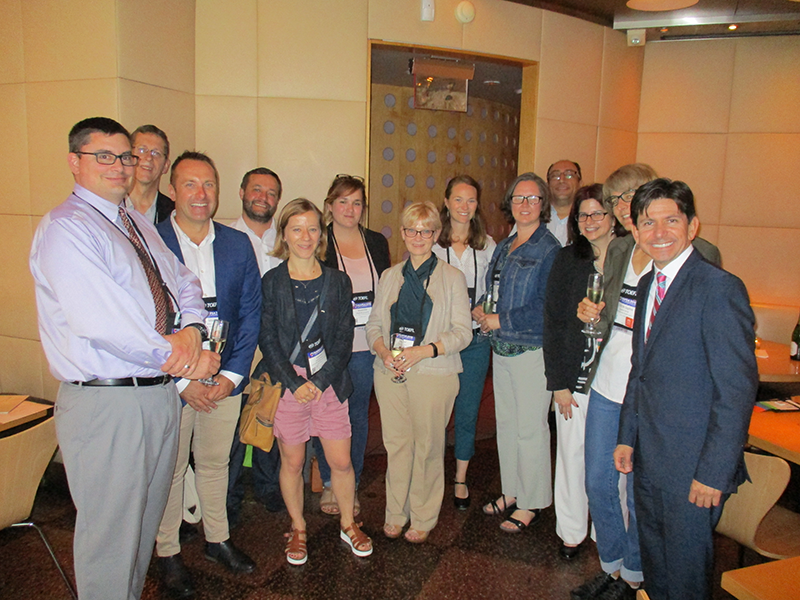 About the University of North Carolina Charlotte
The University of North Carolina Charlotte is a public Research University. Located in North Carolina, UNCC is the largest institution in the Charlotte region with around
30, 000 students.
>
UNC Charlotte
iaelyon International Partners
iaelyon