iaelyon: a responsible native School of Management - 1st PRME Report
Evènement |
February 22, 2016
iaelyon has been a member of PRME and the UN Global Compact since 2013. This report is the School's first progress report drafted in order to share insights on the developments implemented from that date.

Subscribing to the PRME and UN Global Compact principles has helped the School both strongly state its responsibility commitments towards the various internal and external stakeholders and structure its new developments.
In this report, the iaelyon activities and progress, highlighting its involvement in a genuinely responsible approach, are set out according to the six PRME principles.
Jérôme Rive, Dean, iaelyon School of Management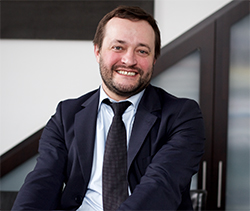 "At
iaelyon
, we believe that the societal responsibility mission reflects the founding values of our School of Management and guides its developments in terms of programs, research and support activities toward our stakeholders in all their diversity. We understand that our own practices should serve as example of the values and attitudes we want to convey to our students. The impacts of all our activities on the world and the city are significant.
This responsibility applies daily to the reality of our respective professions. It is integrated into our School's strategy and overall operations. Our responsibility cannot consist in a superficial speech to meet reference or standard requirements. It helps in optimizing our collective achievements and giving them a meaning in which we believe and which we intend
to share widely. The current and future managers we educate should contribute to the sustainable prosperity of businesses and organizations, to their international openness and to their long-lasting territorial roots.
I am also pleased to confirm that the School supports the Ten Principles of the United Nations Global Compact in the areas of Human Rights, Labor, Environment and Anti-corruption.
I am very happy that this first Communication on Engagement Report offers the School an opportunity to share widely with our stakeholders the insights on its responsible commitment and its aim to educate socially sensitive and responsible managers."
> iaelyon - PRME Report, 2013-2015
PRME : 500 leading business schools signatories, from 80 countries
The PRME is the first organised relationship between the United Nations and management-related academic institutions, business schools, and universities. Since its official launch in 2007 by UN Secretary-General Ban Ki-Moon, the initiative has grown to more than 500 leading business schools and management-related academic institutions from over 80 countries across the world. More than a third of the Financial Times' top 100 business schools are signatories to PRME. PRME provides a global network for academic institutions to advance corporate sustainability and social responsibility, and an engagement framework for the incorporation of universal values into curricula and research.
Further information:
IAELYON CONTACT:
Valérie PELAZZO-PLAT
valerie.plat@univ-lyon3.fr