International MBA: 2017 Study trip to Cambridge
Evènement |
July 17, 2017
The study trip of the iaelyon International MBA was organized for the third time at Downing College, University of Cambridge, on July 3 and 4 2017. It was the opportunity for IMBA students to take part in exclusive seminars in one of the most prestigious Universities in the world.
The trip was organized around 4 seminars ("Climate Modelling";"Happiness in Economics";"Financing Entrepreneurship";"Leadership in Business"), taught by Professors from the University of Cambridge and followed by a gala dinner which gathered both participants and Professors. The participants also had the chance to discover the well-known colleges of the University and to visit the city of Cambridge.
Ulrike Mayrhofer
, Academic director of the
International MBA of iaelyon
, an executive program fully taught in English by international lecturers explains:
"the study trip is a strong point in our program. It takes place after a year of sharing and exchanges between participants. The Downing College of the University of Cambridge is a magnificient setting to end this intense year".
Patrick O'Sullivan, President of Professors Guild International, who organized the trip says:
"For me it is always a great pleasure to come to iaelyon to teach the talented IMBA students and to organize for the students a study trip to one of the oldest and most prestigious locations of higher education in the world: Cambridge. Through the good offices of my longstanding friends in the University of Cambridge and in Downing College in particular, we are privileged to be able to organize this study trip on a regular basis and it serves as a kind of academic icing on the cake at the end of the IMBA program".
For Fabien Fina, participant of the IMBA the study trip was a success
"I really enjoyed our study trip to Cambridge which is a global reference for education and innovation. At Downing College we had the opportunity to meet and exchange with world-class Professors. We shared great moments together. The trip was the perfect conclusion for our IMBA seminars."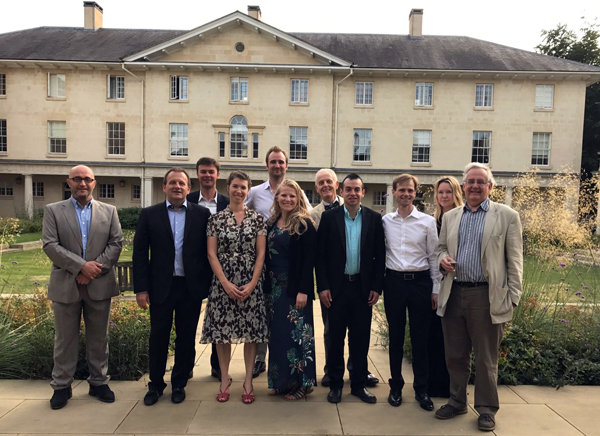 Contact:
Ulrike Mayrhofer,
Academic Director of the International MBA
ulrike.mayrhofer@univ-lyon3.fr