International MBA of iaelyon: Study Trip to Cambridge
Evènement |
July 19, 2016
A Study Trip was organized for the International MBA of iaelyon at Downing College, University of Cambridge, July 6-8, 2016.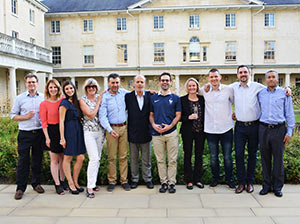 A Study Trip was organized for the
International MBA of iaelyon
at Downing College, University of Cambridge from July 6 to 8, 2016. It offered the IMBA students of
iaelyon
a study visit to one of the world's greatest academic centres of excellence: University of Cambridge.
The program of the Study Trip consisted of four seminars. Three guest lectures were delivered by established Cambridge and international academics on their areas of expertise: Economics and Happiness; Leadership in Business; Innovation and Networks in Cambridge. They were supplemented by a company presentation from a high-tech start-up representative in the area surrounding Cambridge known as Silicon Fen.
The academic and business presentation sessions were held in the magnificent surroundings of Downing College in the heart of Cambridge. All students were invited to a formal high table Gala Dinner together with the academics during their stay. They also had the opportunity to visit the city of Cambridge including a punting tour on the river Cam.
Ulrike Mayrhofer, Academic Director of the International MBA, explains: "
The iaelyon IMBA is a unique executive program, entirely taught in English over 11 months. The objective is to prepare participants to be effective global managers. The courses are given by iaelyon and international lecturers and practitioners who share their knowledge and expertise with a culturally diverse classroom. A study trip takes place at the end of the program. We all enjoyed sharing this year's fantastic experience in the beautiful city of Cambridge, a place full of history, prestigious colleges and outstanding academic and professional skills
".
Patrick O'Sullivan, President of Professors Guild International, who organized the trip says: "
For me it is always a great pleasure to come to iaelyon to teach the talented reflective students on the IMBA and to organize for the students each year a study trip with a difference to one of the oldest and most prestigious seats of higher learning in the world: Cambridge. Through the good offices of my longstanding friends in the University of Cambridge and in Downing College in particular, we are privileged to be able to organize this summer school on a regular basis and it serves we hope as a kind of academic icing on the cake at the end of the IMBA program
".
For Julien Lora, project engineer at Stäubli and IMBA student, "
it was a great opportunity to be part of the IMBA program of iaelyon during the whole year. The study trip to Cambridge was a special event: this was just the place to be to finish our International MBA after 11 months of intense seminars. It was a unique program at one of the most famous universities in the world. Thanks for this amazing journey
".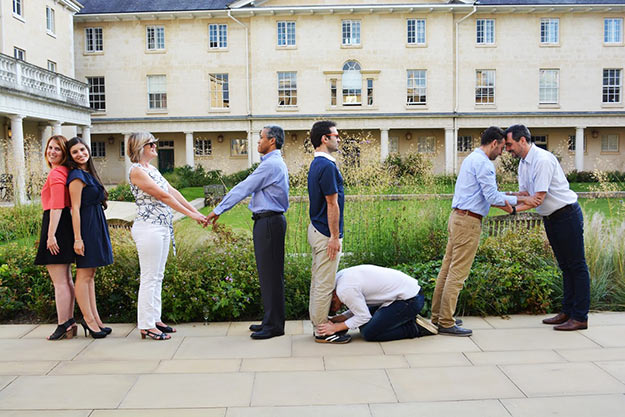 Contact:
Ulrike Mayrhofer,
Professor of International Business, Vice-Dean for Corporate Relations and Academic Director of International MBA
ulrike.mayrhofer@univ-lyon3.fr