Lyon English Toastmasters: a new distinctive partner for iaelyon
Evènement |
December 5, 2016
If you ever dreamt of both improving your English level and becoming an outstanding speaker, just come along to the Lyon English Toastmasters meetings that will soon take place at iaelyon. It's challenging. It's powerful. It's fun.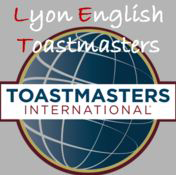 Considering that
iaelyon
activities are internationally focused and that the openness to the worlds is crucial to grow in our globalized environments, we are very happy to have developed a new partnership with Lyon English Toastmasters.
As a group affiliated to Toastmasters International, the American parent company, Lyon English Toastmasters offers its members a method tested for over 100 years and internationally renowned enabling them to become not only outstanding speakers but also to improve their English proficiency.
Starting in January 2017, monthly meetings of the 100% English Speaking Toastmasters group will take place at iaelyon, on the Manufacture des Tabacs campus, thus giving the opportunity to students, faculty and staff to join under privileged conditions.
You are not from
iaelyon
? You can still enter the program and take part in the meeting of Lyon English Toastmasters by registering directly with the organization.
We hope to welcome you all!
Find out more :
>
www.lyonenglishtoastmasters.org
>
www.toastmasters.org